Industrial Weighing
Weighing Systems for Industrial Processes Detection of masses of raw materials in the input control, checking stocks, the additional weighing and dosing in various stages of the production process, etc. PCE provides products and solutions for industrial weighing.
You are here:

Home

Industrial Weighing
Industrial Weighing Solutions
Silo Weighing Solutions / Tank Weighing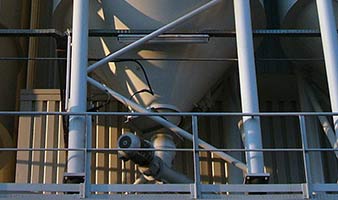 Weighing equipment for the indirect determination of filling levels or for use as a feed system for raw materials and auxiliary materials is installed / configured depending on the needs at the installation site and the weighing task. If you want to weigh liquids, powders or granulates - PCE Instruments offers the best solutions for the job.

Existing containers or components can be equipped with industrial weighing technologies based on customers' needs and specifications. The weighing results can be displayed locally or in a control room. In addition, PCE Instruments offers to equip the systems with interfaces which allow for the visualization of data and/or transfer to a process control system.

Silo and Tank Weighing PCE-BSW Serie
Solids Weighing Devices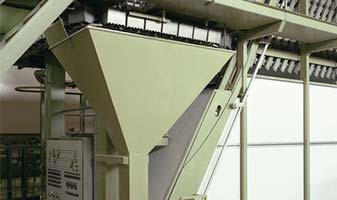 These weighing devices are used for mass flow detection of free-falling or free-flowing bulk materials. In order to achieve a very high accuracy of weighing results it is important to insure a low variance in grain size as well as grain density.

In addition, high fluidity of a substance is a prerequisite for an accurate weighing result. By sealing the flapper of the weighing instrument hermetically, not only are unnecessary loss avoided but a possible contamination of the building is prevented. The weighing technique is highly reliable and causes very low maintenance.

PCE Instruments will help to achieve your needs for in-house material flow determination.

Solids Weighing Devices PCE-BMS
Loader Weighing Scales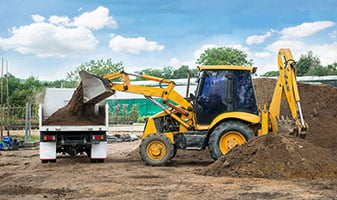 Loader weighing scale systems are offered by PCE Instruments as kits which can be installed within just a few hours on any wheel loader, backhoe or tractor. The operating and display units are housed in the cabin of the machine. The ease of weighing equipment operation allows the operator to stay focused on his job.

The programming unit can be calibrated to work with multiple types of hydraulic systems and shovel weights which makes a shovel change easily possible.

The degree of shovel use (loss of shovel material) can be balanced continuously. The collected weighing data can be stored, printed in the cabin or sent via GSM.

Loader Weighing PCE-WLS
Belt Weighing Scales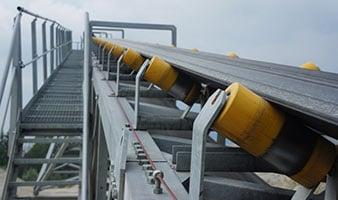 Products of PCE Instruments are widely used whenever simultaneous weighing of raw materials and additives on belts (dynamic weighing) is required.

Our industrial in-line weighing technology is quick to install and easy to connect. The systems are extremely well protected against dirt and need low maintenance. This offers high precision for very rough industrial environments.

The instruments are equipped with application-specific sensors for speed detection. The conveyor belt weighing systems achieve the highest possible accuracy.

Belt Weighing Scales PCE-BWS
Metal Detectors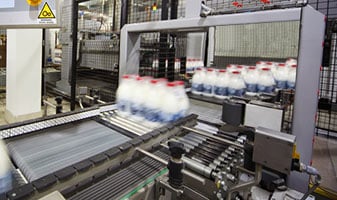 Industrial weighing equipment is very often used in combination with the detection of metallic parts in processing. Caused by the production process itself or already contained in the delivered raw materials, metallic parts can damage machines in the production process or contaminate the final product.

Our metal detection equipment insures the discovery of stainless steel, ferrous and non-ferrous metals as well as aluminum parts during operation. This allows for the removal of these unwanted metals from the material flow and thus the downstream weighing equipment and other machinery are not affected.

Metal Detection PCE-MD Serie
In-Motion Weighing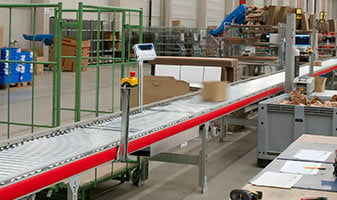 Growing online retail businesses need daily output industrial in-motion weighing equipment. Packages have to be weighed in a static or dynamic way while on the packaging line.

PCE Instruments will adjust the weighing platforms to the dimensions and masses of the packages. Additionally, several interfaces and software protocols as well as programmable control units for data transfer in the PLS (Production Lead System) of the customer, help to achieve a smooth operating process. In short: in-motion weighing scales greatly simplify your shipping process.

In-Motion Weighers PCE-SD CR Serie
A small selection of scales from PCE Instruments' current product range for various applications such as industry, trade and reserach can be found

here